You Asked and We Delivered
In response to requests from our customers, AquaWorx commercial pool filtration systems are now designed with rounded edges, curved lids, colors that blend with the natural environment, and excellent hardware. These technological and aesthetic enhancements create a look that you can be proud of when showing AquaWorx products to prospective customers.
What started as a desire to solve the safety issues facing the pool and spa industry, has turned into the largest, packaged filtration manufacturer for both the recreational and commercial aquatics industries. AquaWorx was founded in 2009 in St. Petersburg, Florida and has been continuously evolving ever since. The passing of the Virginia Graeme Baker Pool and Spa Safety Act led to the development of our revolutionary collector tanks. Our industry knowledge allowed for AquaWorx to expand to the manufacture of state of the art filtration systems and immaculate water features. We are proud to be one of the few American made water feature and waterslide companies, offering you exceptional quality service even after the job is completed.
Our entire unit is UL Listed 1081 swimming pool and spas, not just our panels.
All pool filtration systems are built with NSF Certified equipment such as Hayward, Pentair, and Sta-Rite pool pumps and filters. Email us for a complete list of NSF components.
All commercial and residential pool systems are built with 1″ thick floors for no warping, very strong lid systems with stainless hinges and 1″ steel stands. They can also be ordered with the tank inside the enclosure or remotely.
Patented designed Backfill Skirt. To ensure the water level in the pool and the systems are equal, most systems are not fully buried. This leaves an unsightly raw edge exposed, which must be covered with plants or other landscaping solutions. The new AquaWorx fiberglass collector tanks come with a finished skirt that eliminates the backfill problem and gives the tanks a refined look. For you, this means not only less time and cost, but also a more aesthetically pleasing tank for your customers.
Most systems create an eyesore against the existing landscaping. With AquaWorx, you can order your tank in white or forest green to blend in with the existing landscaping.
All commercial and residential pool systems can be customized for you. Systems may be ordered with reinforced sides for placement in a pool room or without the skirt.
AquaWorx takes great pride in manufacturing all of our pool systems here in the United States. For questions about our affordable pool filtration systems, pricing, or to learn more about our company, call toll free at 1-888-426-8511.
ABOUT OUR PARENT COMPANY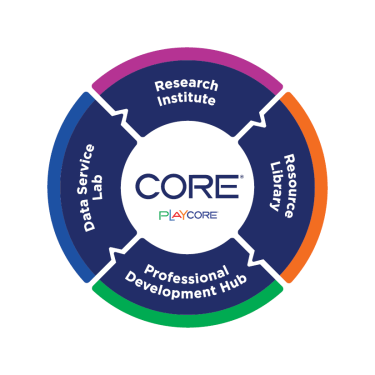 PlayCore is a purpose driven Company committed to building stronger communities around the world by advancing play and recreation. The company infuses scholarly learning, through its Center for Outreach, Research, and Education, into its comprehensive family of brands. PlayCore combines best-in-class educational programming with the most comprehensive portfolio of play and recreation products and services to create tailored solutions that match the unique needs of each community served. www.playcore.com
PlayCore's Center for Outreach, Research, & Education (CORE) is committed to researching and advocating for the impact of play and recreation on a community's vitality and why it's valuable to invest in community health and wellness. In collaboration with leaders and scholars, CORE gathers and shares knowledge, through a variety of evidence-based resources and services, to positively advance diverse community needs.
We're pleased to share the following resources from CORE.